Dorsky Museum App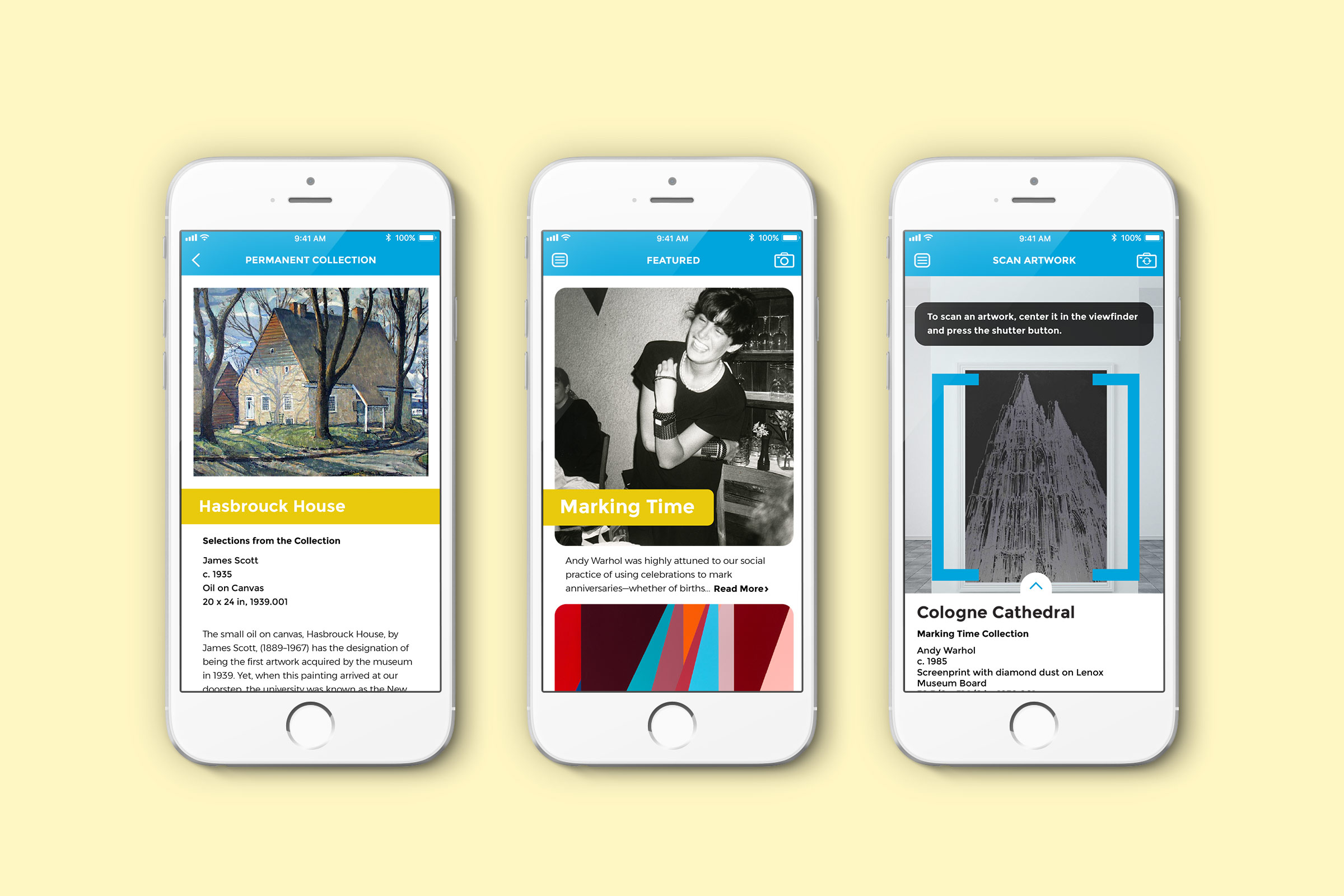 This is a prototype of a companion app for the Samuel Dorsky Museum of Art at SUNY New Paltz. This project was a collaborative effort by myself, Grace Cronin, Tara DuNaier, and Alex Mandel.
This app combines traditional static background information with two types of dynamic AR experience. The user can scan artwork with their mobile device to learn more about it, in a manner similar to existing museum companion apps. In addition, the user can take pictures at the museum and apply filters based on specific artworks in the exhibits, then post these pictures to social media.
My role in this project included designing the app's overall UX structure, applying the app's design guidelines across a variety of pages, and creating the loading screen animation.
Design Process
Clickable Prototype